"Stolpersteine" in Dortmund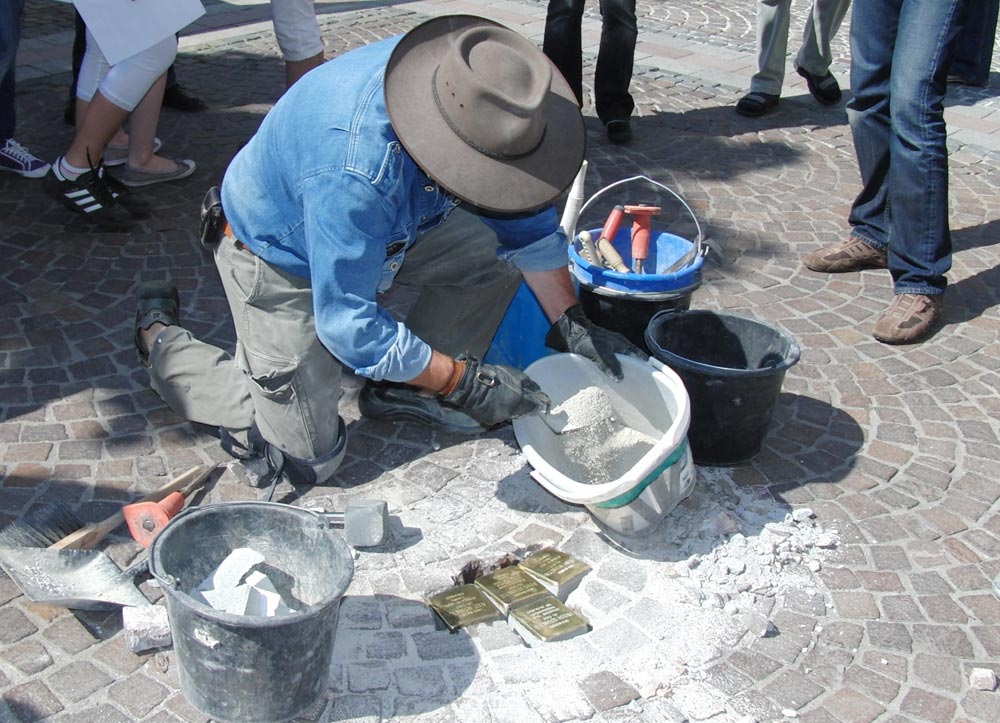 The "Stolpersteine" project of artist Gunter Demnig has been ongoing since 1993 and aims to commemorate the victims of persecution and extermination by the Nazis in the whole of Europe. Up to today, over 77,000 of these memorial cobblestones, known as "Stolpersteine (which really means "stumbling blocks"), have been laid in 26 European countries.
The small plaques, measuring 10x10cm and made of brass, are let into the pavement outside the last address which the victims were free to choose for themselves, as a memorial to them. The inscription engraved in each stone gives an indication of the fate of the individuals concerned.
From 2005 up to today, altogether 304 Stolpersteine have been laid for Jewish victims of the Nazis in Dortmund. Additionally, there are a further 44 stones in commemoration of Sinti and Roma, homosexuals, people persecuted on political or religious grounds, as well as victims of the "euthanasia" policy. Information on the people, places and their stories is provided here.